NEW
Stylish PVC outside wall cladding
Dumaclin is PVC outside wall cladding with a revolutionary click system. Contrary to other sidings and laths, the Dumaclin cladding boards have a "hidden click" system that makes the use of connectors superfluous and provides a very nice finish.
Dumaclin outside wall cladding is available in short boards (240 cm) which makes for easy transport and installation.
The cladding requires virtually no aftercare and can withstand all types of weather and impacts because of the hard surface finish.
CLICK-IT
Our unique click system with "hidden click" guarantees fast installation and a stunning result! Any length can be bridged. Your beautiful façade will have no unsightly connectors between the boards. These connectors will even discolour over time. However, with Dumaclin, your facade will stay nice and uniform.
Benefits of Dumaclin outside wall cladding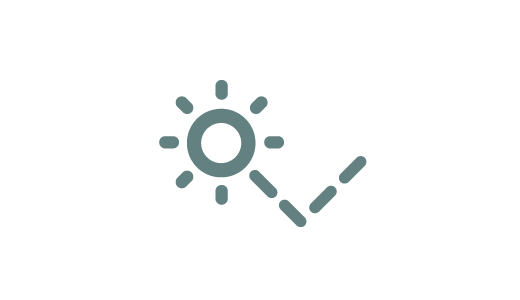 MATT FINISH
Our boards have a realistic, matt finish and have a better UV-resistance to ensure the colours are retained for a much longer period. The matt coating also provides a stylish look.
EASY SIZE
Our short boards (2.40 m) are less heavy and can be easily transported. Thanks to the unique hidden click, all transitions are perfectly finished. Their short length makes the boards much easier to install.
NO WASTE
When during installation you reach the end of an row of panels, you simply saw the last panel to length. You then simply begin the new row with this sawn-off piece and build on and complete the wall.
UV RESISTANT
The boards can withstand all types of weather and impacts. Dumaclin is sturdy!
18,5 cm
240 cm
0,6 cm
6 x
6 colours
cream
cream - T08-840
grey - T08-841
grey
white
white - T08-852
anthracite - T08-873
anthracite
taupe
taupe - T08-876
clay - T08-971
clay
| | | | |
| --- | --- | --- | --- |
| | wooden siding | other plastic siding | Dumaclin (T08) |
| no transition pieces, connectable panels | | | |
| waterproof and weatherproof | | | |
| matt finish | | | |
| maintenance friendly | | | |
| one finishing trim | | | |
| short lengths, easy to handle | | | |
| UV and weatherproof | | | |
| light material | () | | |
| no paint or protection needed after installation | () | | |
Multifunctional finishing profile

All Dumaclin products can be quickly and easily installed with a single finishing profile! This multifunctional profile ensures perfectly finished outside corners, inside corners, and edges. Super convenient!
Start profile

For added ease of use, an extra start profile is available.
Click profiles

For professional users we also offer clickable finishing profiles in matching colours.